This article shows you how to analyze the spatial data of your building model
Once your floor plan has been converted into an Archilogic building model you can start to pull more information out of it. One such way is to use the Analyzer app accessible through the Archilogic Dashboard.
Start by opening the building model that you want to analyze in your dashboard by clicking the model tile.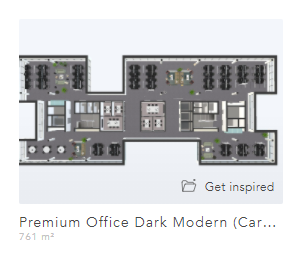 Once you've opened the building model, make sure that you're using the Analyzer app by clicking the Analyzer button on the left side of the page.

The Analyzer app is separated into three different parts. On the left, you'll find the settings and filters with which you can control how the spatial data is shown. In the middle you'll find the spatial data in form of a table and on the right side you'll find a 2D representation of your Archilogic building model.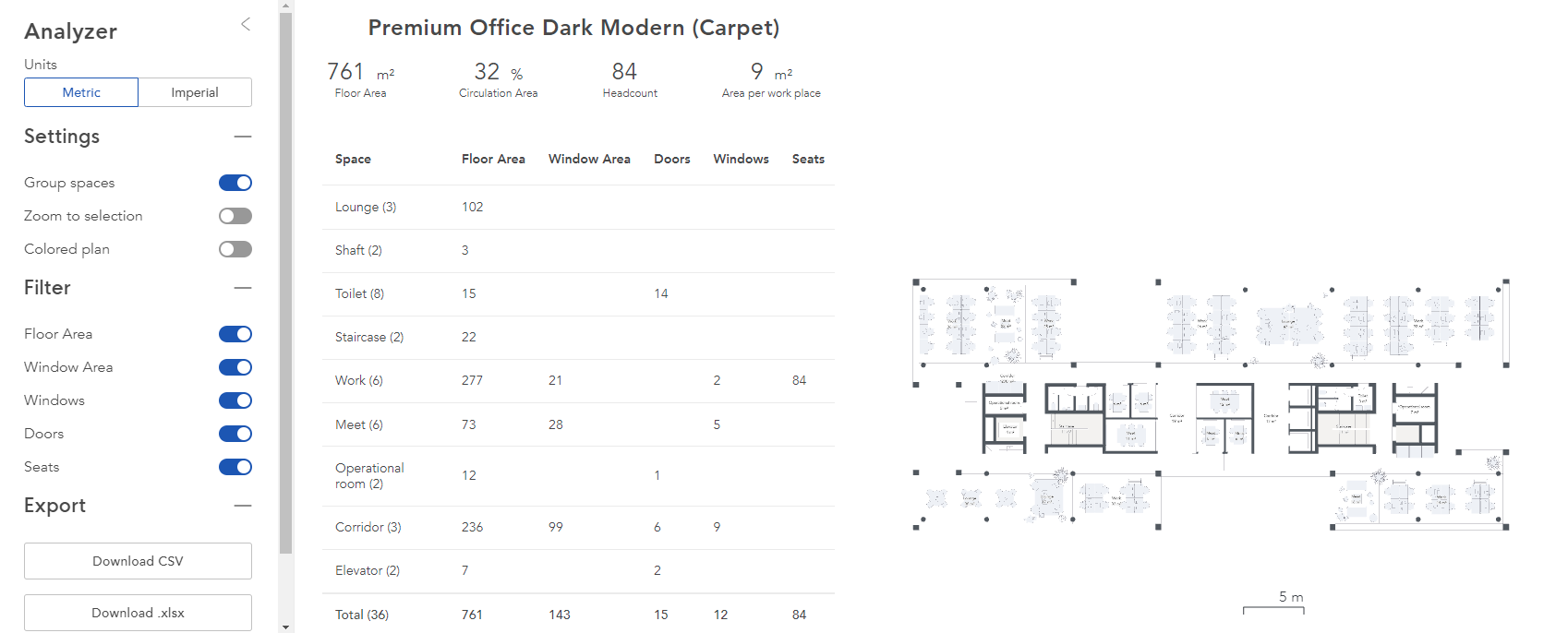 Settings & Filter
The arrow button on the top right corner of the left column allows you to either collapse or expand the Settings menu in order to get more space for the spatial data table.

The next two buttons let you switch between metric and imperial units regardless of what you set as standard units in your account settings.
The first toggle in the settings allows you to group all spaces of the same type (all corridors or all workspaces) together or to show them separately in the table on the right.
The second toggle controls if the camera zooms in on the selected space on the 2D floor plan or not.
With the third toggle, you can show colors on the 2D floor plan for the different space usage types such as circulation, work areas, or utility spaces.

The filter toggles allow you to either show or hide certain fields on the table such as the floor area, window area, the number of windows, the number of doors or the number of work seats in an office.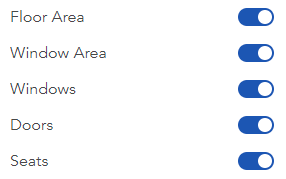 Once you've customized the table to your requirements you can also export the spatial data contained in that table.