This article shows you how to assign custom names and space IDs to spaces in the editor


You can assign a custom ID and name to spaces in an Archilogic model.
In the Editor's 2D canvas view, click on the empty area inside the space you want to select. With the space chosen, navigate it to the Configuration section of the Inspector panel on the right. Type in the name and ID in the corresponded input fields.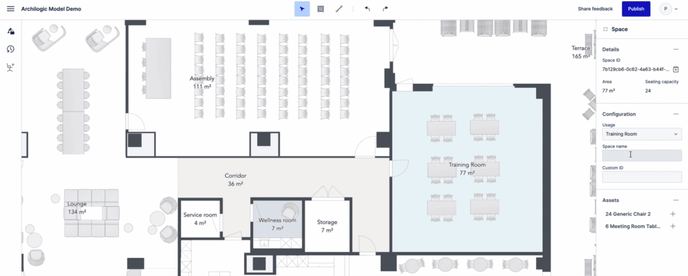 The custom name and ID will become visible on the 2D view if the labels are configured as visible in the team's space labels setting.