This article shows you how to automatically furnish a room with the editor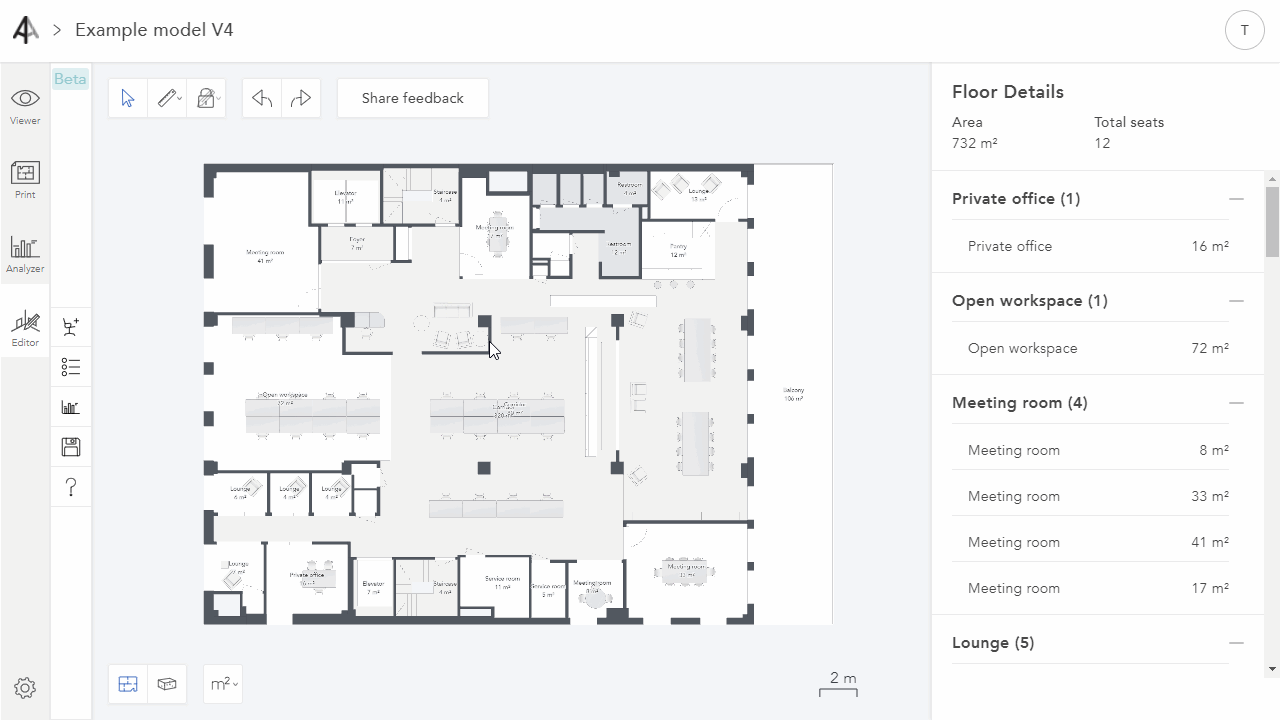 To automatically furnish a room in the editor, select a room by left-clicking it. Make sure to avoid clicking any furniture pieces that may already be in that room when doing so.
Then click the blue "Auto layout" button at the bottom of the right sidebar to automatically furnish the room.

Within a few seconds, our furnishing algorithm will calculate a possible furniture layout and populate the room with furniture objects. It will take the room type into account and use furniture pieces relevant to that type of space. For example, it will put a bed into a bedroom or a dining table into a dining room. You can then edit single elements of this layout or click the "Auto layout" button again to try a different result.
Please be advised that this feature is still in beta and that not all room types are currently supported.
Your changes will be saved automatically. However, to share them with someone else you have to publish your model first.
---
KB-21