This article shows you how to bulk edit space or structural element with the same properties in the Editor
Applying materials to several walls or floors can be a bothersome task. To make it easy, you can bulk select and edit spaces or structural elements in the Archilogic Editor.
In Editor's structural editing mode, select all the elements in 2D or 3D view by clicking it while holding the Shift key on your keyboard.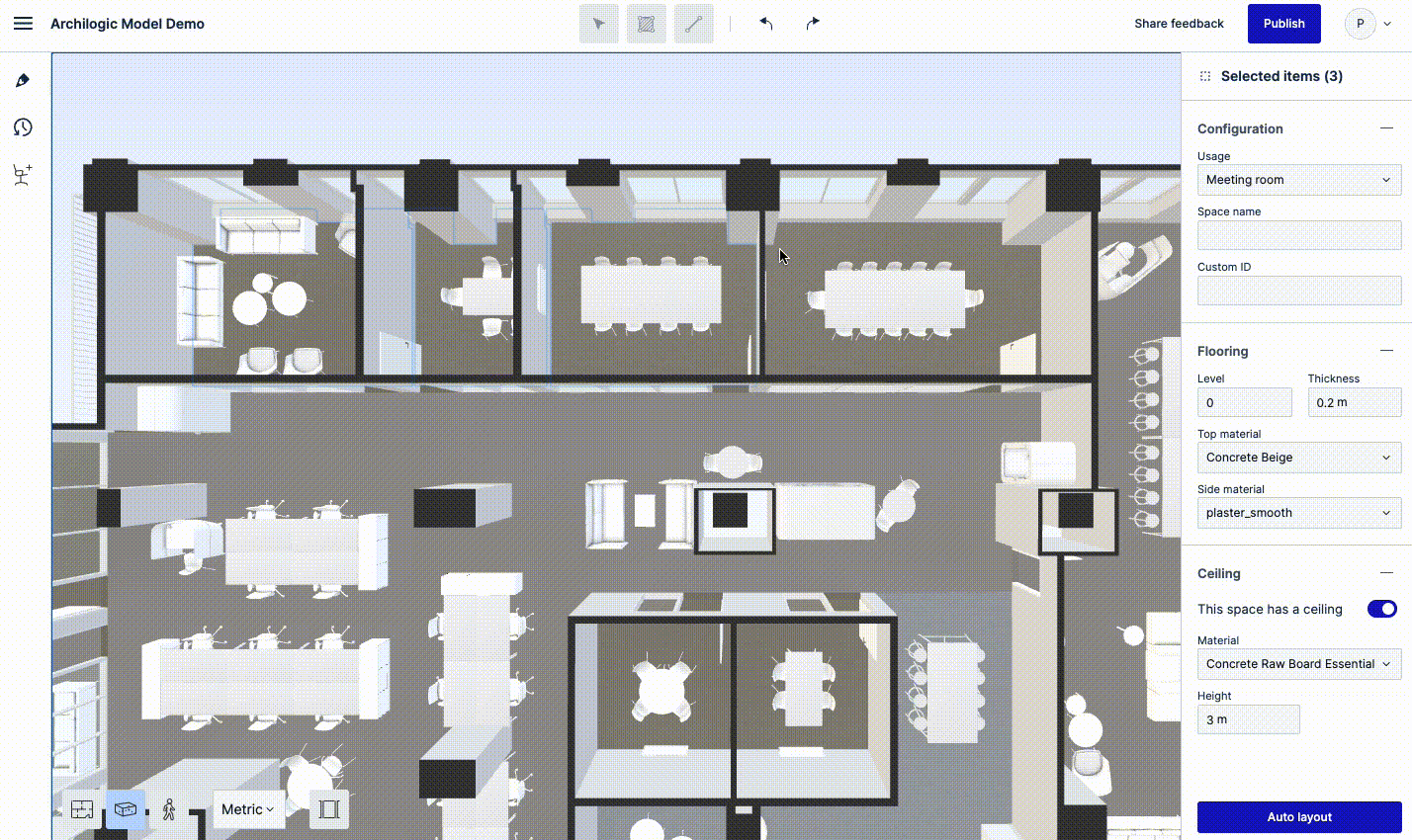 You can also use the Select all elements or select all with the same property feature by right-clicking on the selected object to bring up the context menu in 2D view, then choose one of the Select all options. Please note that the context menu is currently only available in 2D view.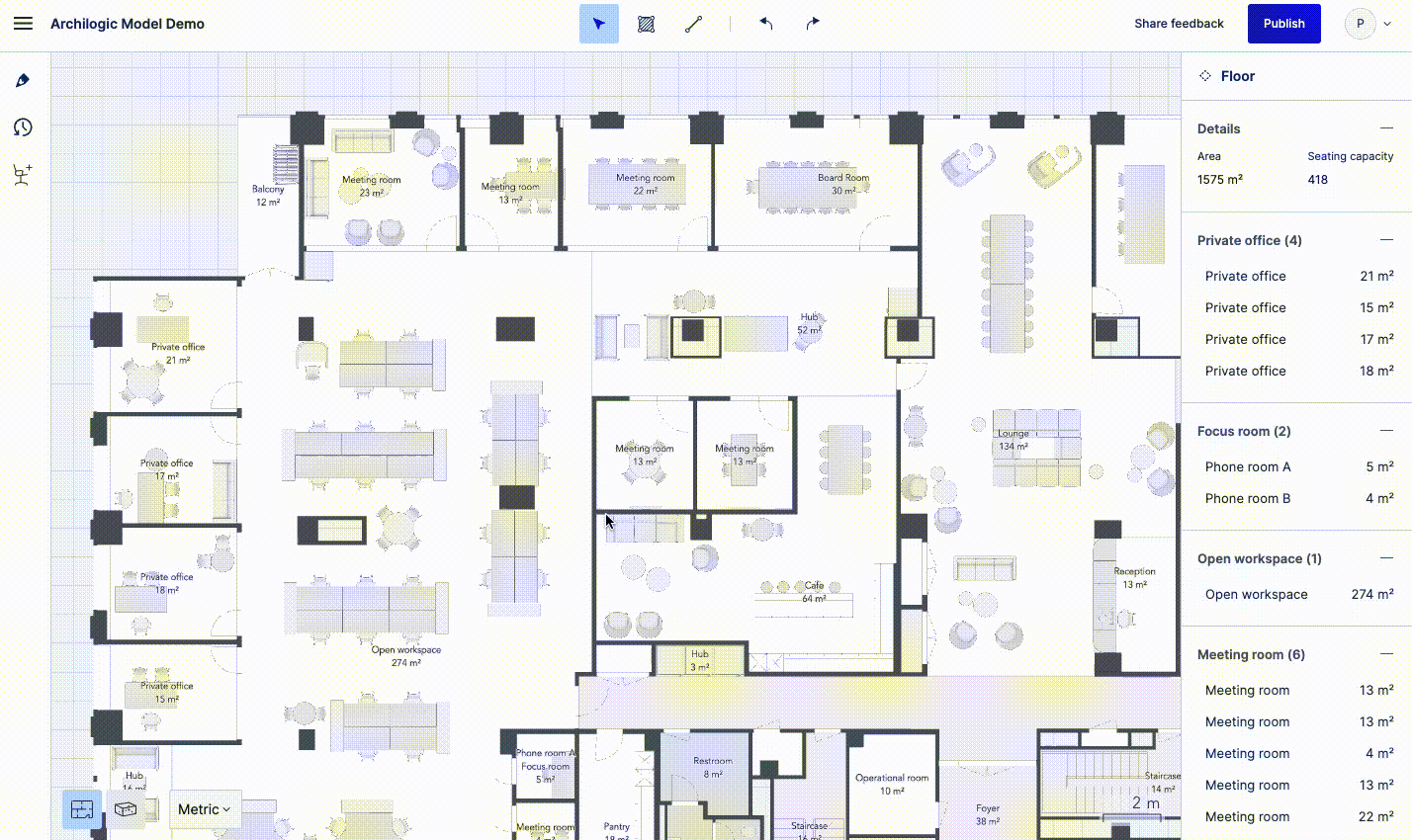 Once you've selected several objects of the same type, you can bulk edit any of the values in the Inspector panel, and all selected elements will be updated accordingly.