This article shows you how and where to change the name and logo of your organization in the Archilogic Dashboard
In order to change the name or logo of your organization, you must be signed in to your Archilogic account.
Once signed in, click the user icon at the upper right-hand corner of the window.
Depending on the name of your Archilogic account it will show a different letter.

This will open the user menu. Click on "Account" to open the account settings of your Archilogic account: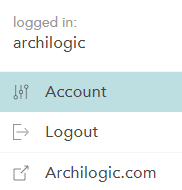 Then click the "Organization" button on the left side of the window to open the organization settings for your Archilogic account: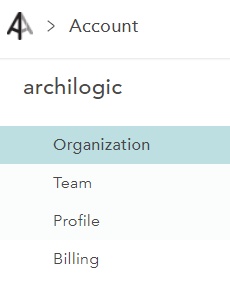 In the organization settings, you'll find a text box that lets you can change the name of your organization.
A bit further down you can upload a logo for your account.
You can either drag and drop an image file onto the grey box to upload it from your computer, or click the grey box below "Logo" and select an image file through the file browser.
This logo can then be displayed when sharing or embedding your building model.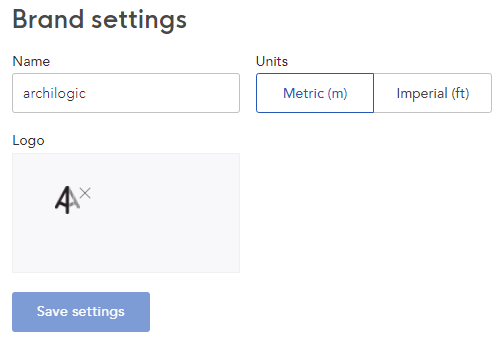 ---
KB-17