This article shows you how to change the type of a room in the editor
To change the type of a room in editor, select a room by clicking on it. Make sure to avoid clicking any furniture pieces that may already be in that room when doing so.
A context menu will appear next to your cursor: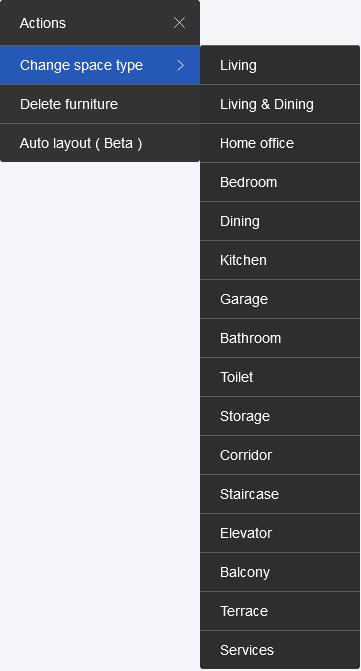 Click the "Change space type" button to open the list of the available space types and select one by clicking on it.
The room type will change based upon your selection. The room will also be populated with furniture pieces that correspond with that room type, such as a couch for a living room or a dining table for a dining room. You can now use the Auto layout feature to populate the room with a new set of furniture objects or you can drag and drop specific furniture objects from the furniture menu into the room.
Make sure to save your building model once you're happy with the changes.
---
KB-61