This article shows you how to change the function of a room with the editor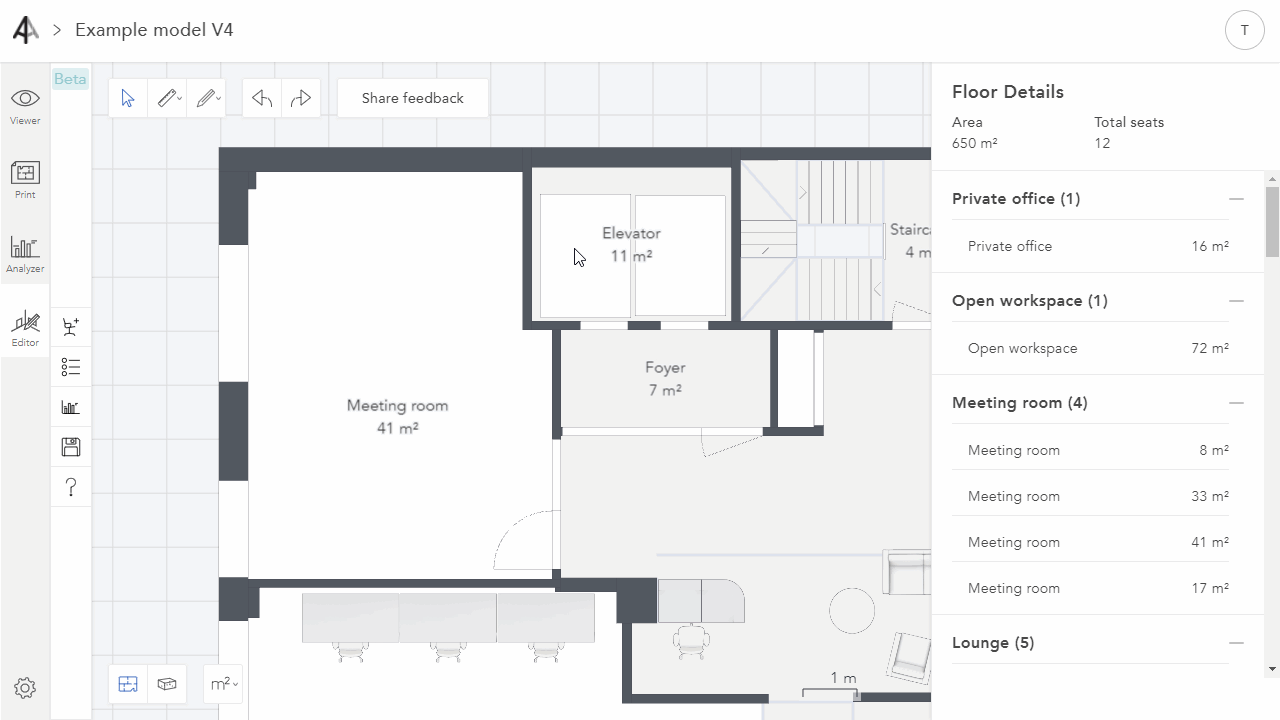 To change the function of a room you first have to open the model that you want to adjust in your Archilogic dashboard. Once the model is open make sure to switch to the editor by clicking the Editor button in the left sidebar of the window.

Select the room that you want to adjust by left-clicking it. Make sure to avoid clicking any furniture pieces that may already be in that room when doing so.
The selected room will be highlighted in a light blue and a context menu will slide in on the right side of the window.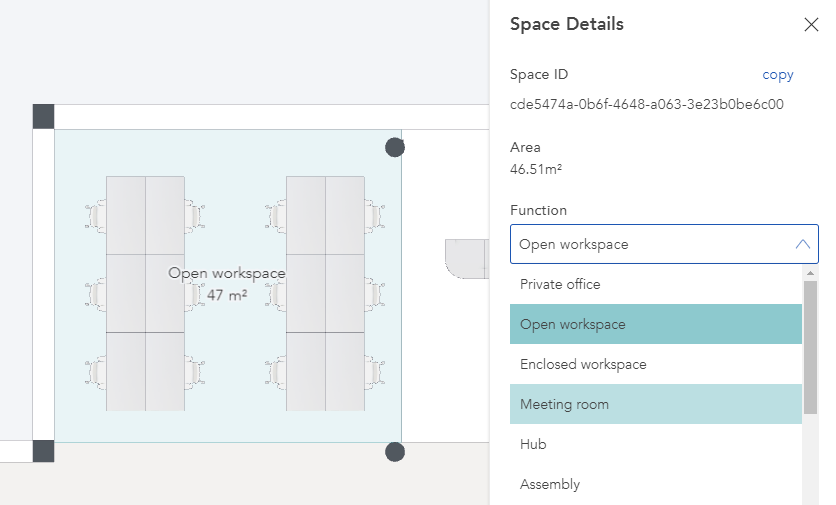 Click the "Function" dropdown menu to open the list of the available space functions and select one.
The room function will change based on your selection.
You can now use the Auto layout feature to populate the room with a new set of furniture objects or you can drag and drop specific furniture objects from the furniture menu into the room.
If you want to use custom labels for the room functions you can change them for your account by following this article.
Your changes will be saved automatically. However, to share them with someone else you have to publish your model first.
---
KB-61