This article shows you how to check your subscription plan and the number of billable and archived models
To view your current subscription plan and check the number of active and archived models click the account button in the top-right corner of the window and select Team settings from the drop-down menu.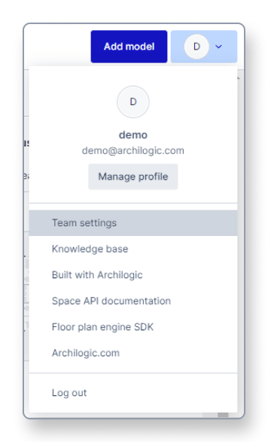 Then select Plan and Billing from the menu on the left side of the window.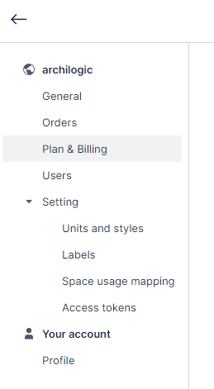 You can now see your current subscription plan and further below the number of active billable models and also the number of currently archived models.
If you wish to change your subscription click the blue "Upgrade subscription" button and you'll be forwarded to our pricing page where you can arrange a call with one of our solutions experts to find the right plan for your needs.