This article shows you how to create an Archilogic account.
To create an Archilogic account you'll have to open https://www.archilogic.com/ in your web browser.
Then click the Sign up free button on the top right to open the sign-up menu.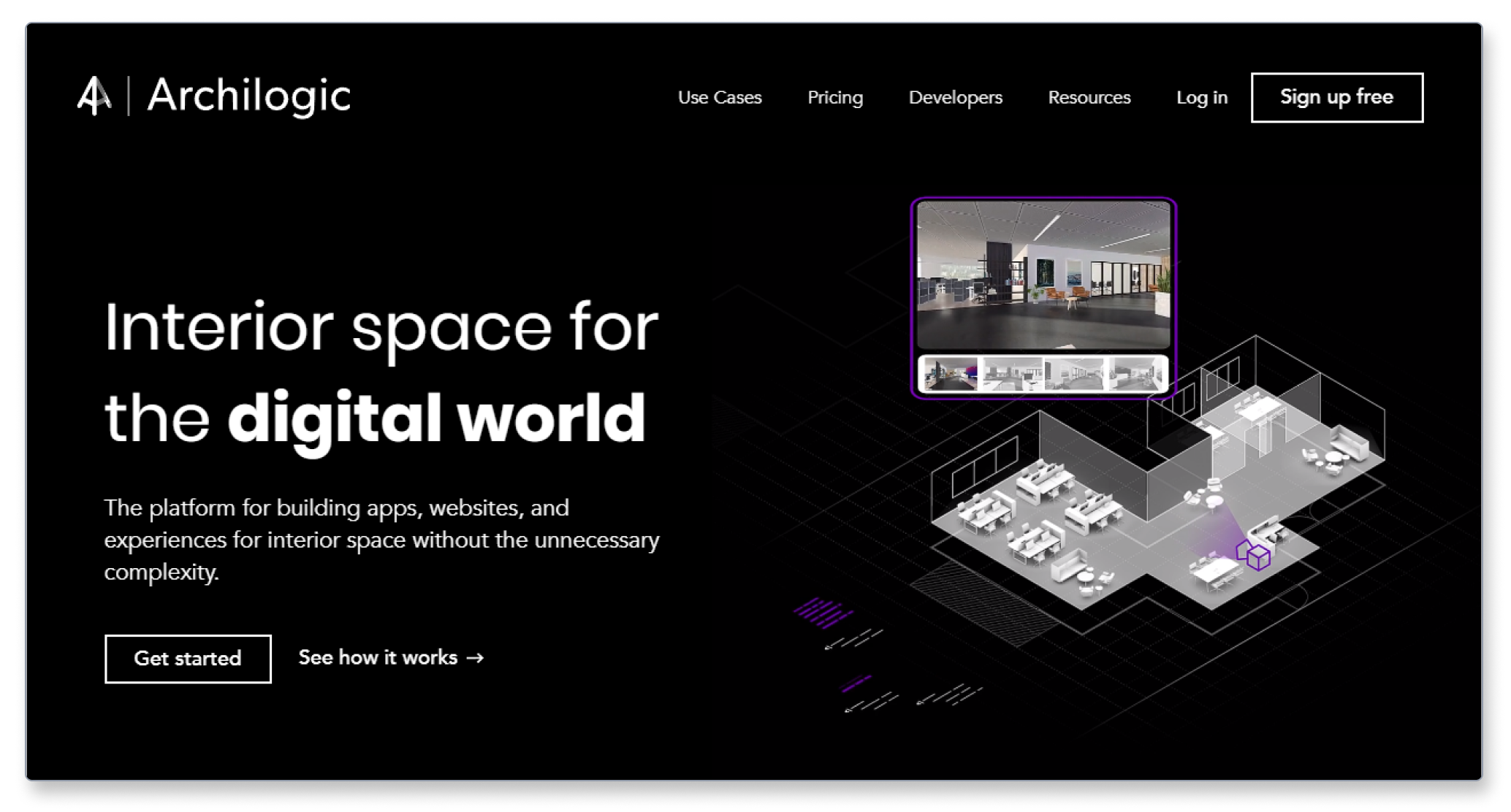 The sign-up menu gives you two options.
If you have a Google account and want to use it to create your Archilogic account you can simply click the Sign up with Google button and you're good to go. You won't need to provide a password. Instead, you simply have to make sure that you're logged in to your Google account.
Alternatively, you can also create an Archilogic account by providing a first and last name and an email address, and a password. Once you've provided all the necessary information click the blue Create account button.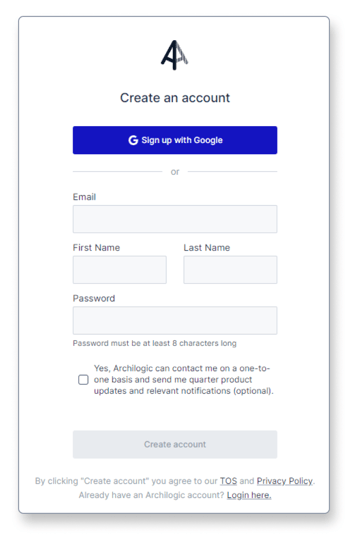 You will automatically be logged into your Archilogic dashboard and can start ordering model conversions.