This article will show you how to delete a folder in your Archilogic dashboard
In order to delete a folder, you must first sign in to your Archilogic account.
Once signed in, first make sure that the folder you want to delete is empty. You can empty a folder by either deleting all building models that are stored in it or by moving the building models out of the folder. Once the folder is empty, click the icon with the 3 dots to the right of the name of the folder on the left side of the dashboard:
Two buttons will appear beneath the folder. Click the "Delete folder" button: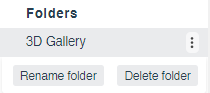 This will open a dialog box that lets you delete the folder: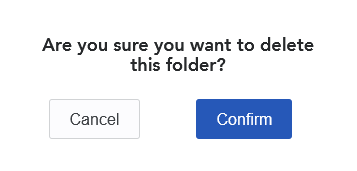 Click the blue "Confirm" button to proceed.
The folder has now been deleted and will no longer appear in the folder overview on the left side of the dashboard.
---
KB-64