This article shows you how to print or download your styled document with the print app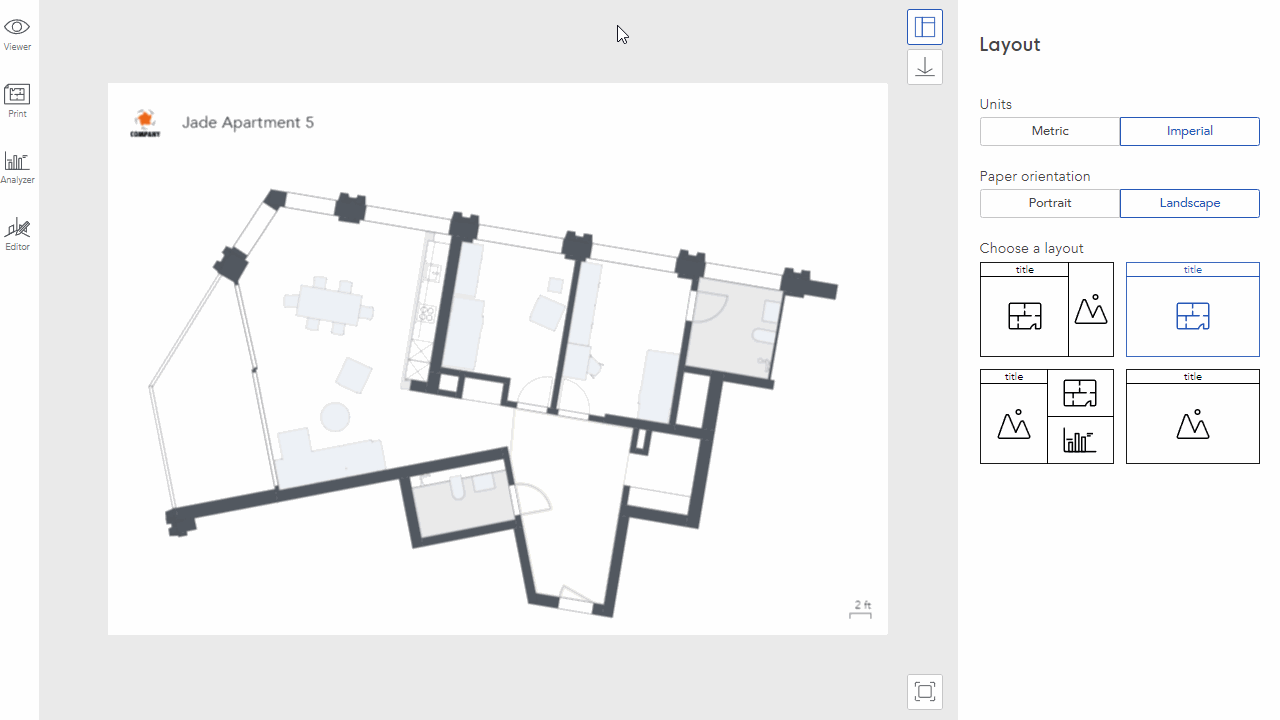 To print or download a styled document for a building model, first open the building model in your Archilogic dashboard. Once open, switch to the print app by clicking the print icon at the left side of the window:

You can then edit the layout or manually adjust tiles before printing the document.
If the download menu is not already selected, click the download button at the right side of the window to open it:

With the download menu open you can choose between printing or downloading your document as a PDF. If you click the Print button the standard print menu of your browser will open. If you click the Download PDF button a PDF will be downloaded into the download directory of your computer.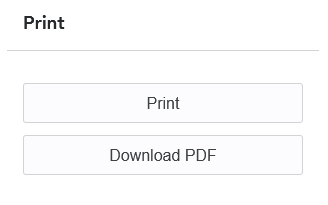 ---
KB-59