This article shows you how to create a separate copy of an Archilogic model in the Editor.
You can create a copy of a model by duplicating it in the editor. A duplicate of a model has its own UUID and properties that can be configured and shared separately from its original model.
Duplicate from the current version
To create a duplicate from the current version in the editor, simply click on the Main menu on the left of the toolbar, select Floor, then click Duplicate...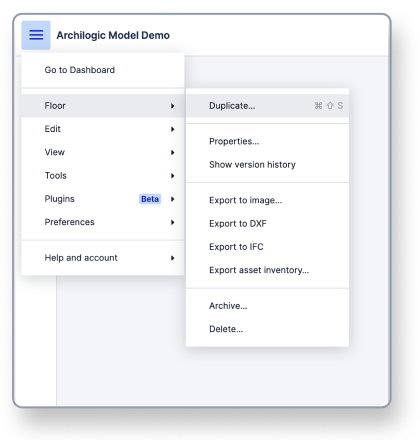 Duplicate from a previous version
You can also choose to duplicate a previous version of the model. To do so, click Version history on the left panel, select the version you wish to duplicate from, click the action icon on the right of the version name, and select Duplicate.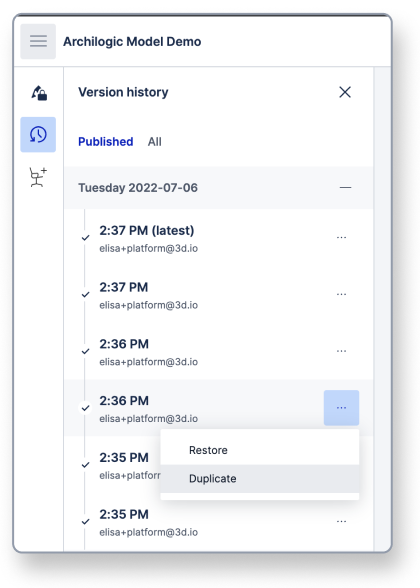 Wait for a few seconds, the browser will auto-refresh to the newly duplicated model. By default, the duplicated model is assigned a name of the original model's name + [version #]. You can change the model name in the property settings menu.