This article shows you how to further adjust the tiles of your print layout
Once you've selected a layout and a paper orientation for your document, you can adjust the separate tiles of your document manually. To do so, move your mouse over the tile you want to adjust in the document preview.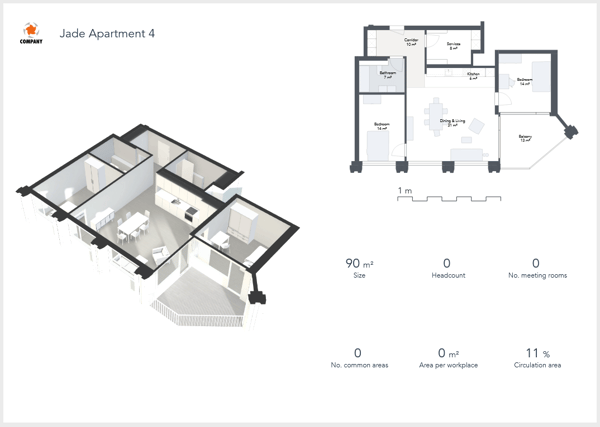 The tile beneath your mouse cursor will be greyed out and a pencil icon will appear. Click the pencil icon to open the settings menu of the tile.

There are four different tile types:
Header
3D View
2D Floor plan
Spatial insights
Each of these tile types has its own settings menu and offers different adjustment options:
Header - this tile allows you to decide whether or not to display your company logo and the name and address of your building model. The logo will only show up in the tile if one was uploaded to your Archilogic account. The address will only show up if the metadata of the model contains one.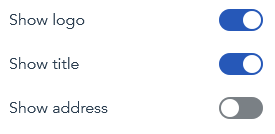 3D View - this tile allows you to choose between 4 different color styles for the 3D building model:
Classic - The regular Archilogic color style you're used to
Flat - A white style with black outlines
Sepia - A style containing a reddish-brown color
Black & White
The "Orthographic" switch lets you decide if you want to show your 3D model in a regular perspective mode or in an orthographic mode without a vanishing point.
Finally, you can choose from a set of existing camera bookmarks to change the camera position. You can also freely move the camera with your mouse the same way you do in the viewer. Don't forget to click the "Save" button once you're happy with your 3D view.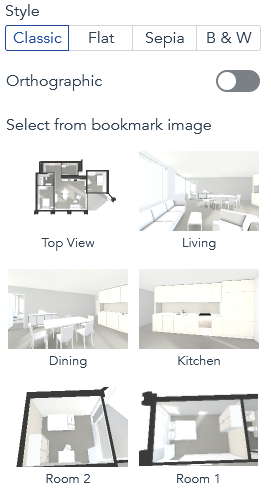 2D Floor plan - this tile allows you to display the floor plan in either the classic style with bold black lines or the thin style with only outlines.
The next 3 switches allow you to decide if you want to show the scale reference, furniture, or room labels in your floor plan. With the room stamps size, you can change the size of the text within the floor plan. With the next settings, you can choose if the room dimension should be displayed in square meters or in length and width of the room.
Finally, you can rotate the floor plan in 90-degree steps.
Don't forget to click the "Save" button once you're happy with the setup.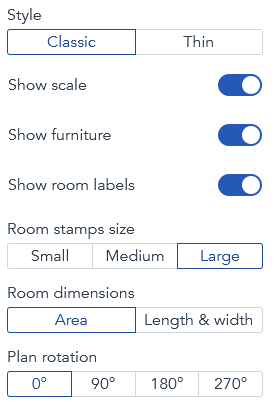 Spatial insights - this tile allow you to turn various numbers on and off. Please note that if, for example, a building model does not contain a meeting room, the number above the meeting room will be 0. In this case, you could switch this data point off to avoid presenting unnecessary information.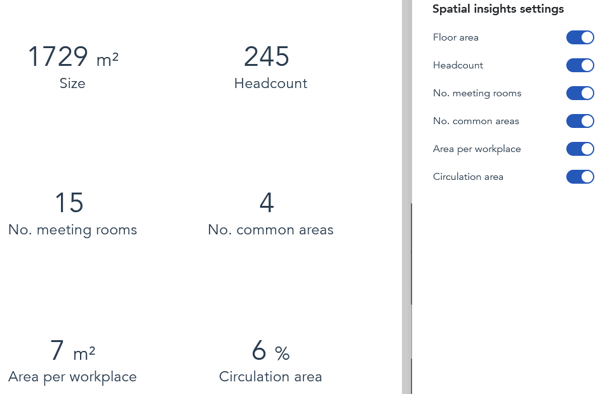 Once you're happy with the look and feel of your document, you can print or download the document as a PDF.
---
KB-62