This article shows you how to embed your Archilogic building model on a website as an iframe
To embed a building model, you must first open the model in your Dashboard by clicking the model tile: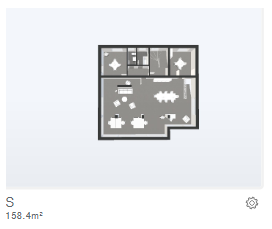 Once you've opened the building model, make sure that you're using the Viewer tab by clicking the "Viewer" button on the left side of the page:

In the view tab, you'll find the share button on the lower right corner of the page. Click it to open the share menu:

To embed the building model as an iframe (similar to a YouTube video), click on the "Embed" tab, and click Copy code to copy the iframe code. You can paste the iframe code anywhere that you can use HTML. If you want to share the building model as a URL open the "Share" tab instead.

There are additional settings available that give you more control over how the iframe will appear and behave on a website. To customize your iframe click "More settings". Please keep in mind that the iframe code will change while you are adjusting the settings.
---
KB-8