This article shows you how to export your building model's spatial data from the Archilogic Dashboard as a CSV or XLSX file
You can export spatial data from any of your Archilogic building models as a CSV or XSLX file that can, for example, be imported into spreadsheet applications such as Microsoft Excel or LibreOffice Calc, or Google Sheets.
To export the spatial data you must be logged into your Archilogic account.
Start by opening the building model from which you want to export the spatial data in your dashboard by clicking the model tile.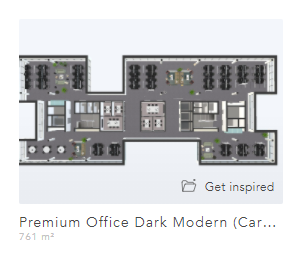 Once you've opened the building model, make sure that you're using the Analyzer app by clicking the Analyzer button on the left side of the page.

With the Analyzer app, you can customize how the spatial data of your building model is shown and filtered.
You'll find the export buttons on the lower-left corner of the page in the side tab.
To export the CSV or XLSX file, click the Download CSV or Download XLSX button on the bottom. Please be advised that the export only includes the data and not the 2D floor plan also visible in the Analyzer app.