This article shows you how to generate a QR code for your Archilogic building model
To generate a QR code for your building model you must first open the model in your dashboard by clicking the model tile: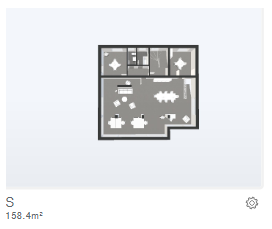 Once you've opened the building model, make sure that you're using the view app by clicking the "View" button at the left side of the window:

In the view app, you'll find the share button at the lower right corner of the screen. Click it to open the share menu:

Click the "+" icon next to "QR code" to expand the menu. In it, you'll find a unique QR code for your building model. Right-click the image to save it to your computer: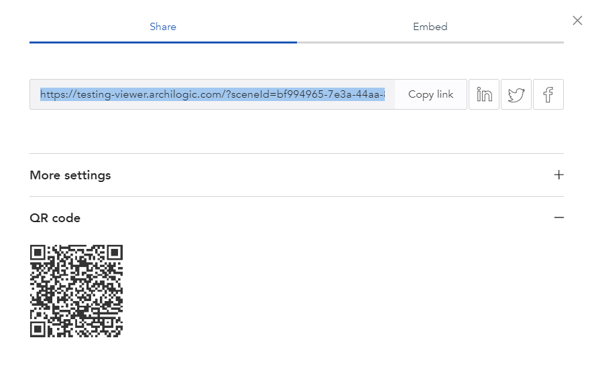 There are additional settings available that give you more control over how the viewer behaves once opened. To customize your link click "More settings". Please keep in mind that the QR code will change when you're adjusting the settings.
---
KB-57