This article shows you how to use the editor to assign materials to various architectural objects
This article is intended for users enrolled in our beta program. If you are interested in joining, please get in touch with our solutions team.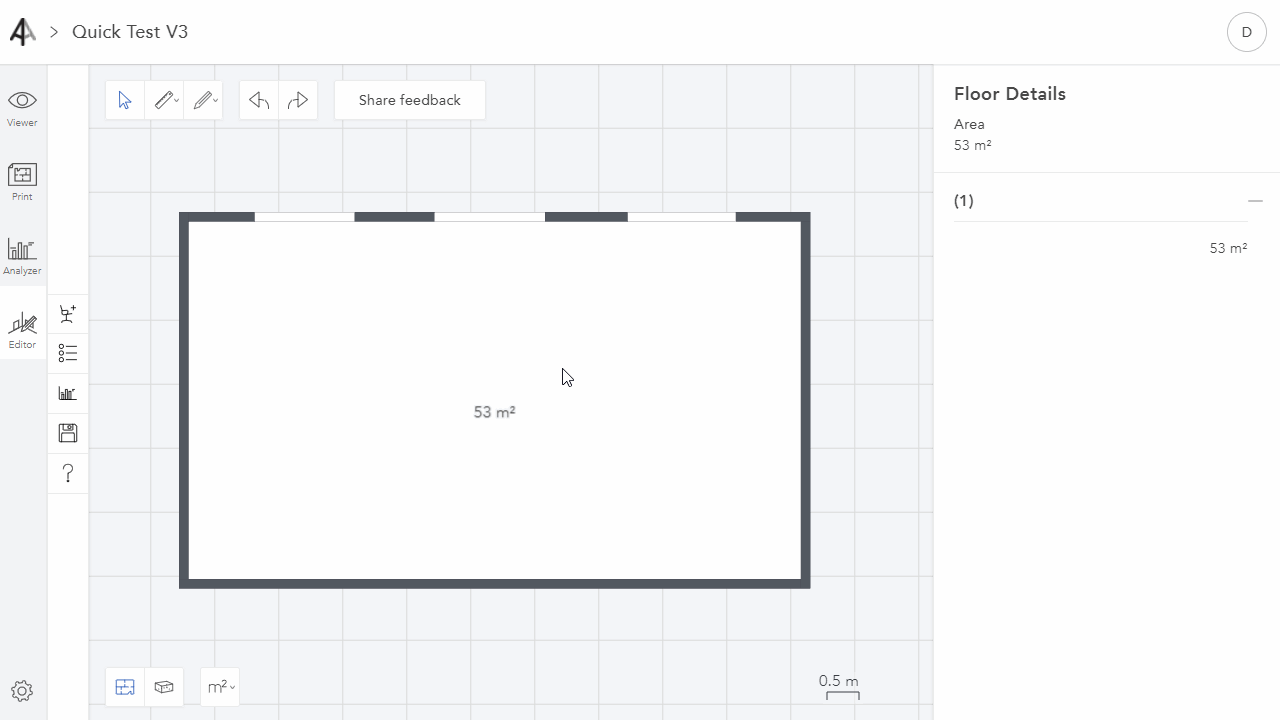 With the help of the editor, you can assign preset materials to various architectural objects such as walls, floors, windows, and doors, etc.
To do so you have to open an Archilogic building model in the editor. Then make sure to unlock structural editing first before proceeding.
After you've unlocked structural editing select the object to which you want to assign a material by left-clicking it. This can be a wall, a floor, a window, a door, a column, a cabinet, a curtain, or a kitchen object.
Once the object has been selected scroll to the bottom in the menu bar on the right side of the window until you reach the materials menu.
Depending on the object that you've selected you may have more or fewer options to assign materials.
Materials
Some objects allow you to choose a material out of a range of different pre-made materials. To assign such a material to the selected object simply open the drop-down menu and select the one that you like.

Color value
Other objects only allow you to assign a certain color value to them. To do so you can either click into the textbox and type in or paste in a hexadecimal color code, or you can click the "Custom" button to open the color picker menu.

If you've clicked the "Custom" button the color picker menu opens and you can pick the color that you like. Use the rainbow-colored bar on the right to select the desired hue and then use the color field on the left to select how bright or dark the color should be.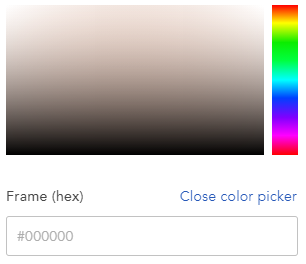 Once you've selected the desired color click "Close color picker" to end the interaction.