This article shows you how to invite additional users to your Archilogic organization
In order to invite additional users to your Archilogic organization;
You must be signed in to your Archilogic account.
You must have account admin permissions.
The user you want to invite does not already have an account.
If you need to add an existing user to your organization contact our support team to assist you.
---
Once signed in, click the user icon at the upper right-hand corner of the window.
Depending on your name the icon will show a different letter.

This will open the user menu. Select "Account" to open the account settings of your Archilogic account: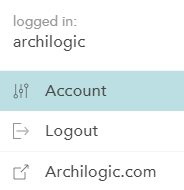 Then, click the "Team" button on the left-hand side of the window to open the team settings of your Archilogic account.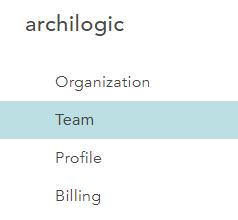 In the team settings, you will see a list of all the users that are currently part of your Archilogic organization (including yourself). Click the "Invite users" button at the top right-hand corner of the window to open the invite form.

Type the email address of the person you want to invite to your organization into the textbox and click the "Add user" button. Please be advised that we strongly recommend only inviting coworkers to your Archilogic organization as each user within your organization has the same access rights that you do - and can, for example, order, edit and delete models or invite other users.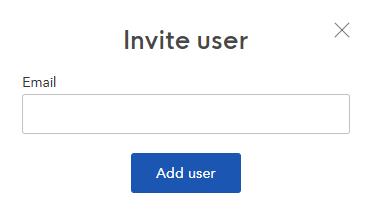 Once you've clicked "Add user", the invited person will receive an email from Archilogic with instructions on how to activate their Archilogic account. As soon as the account has been activated, they will be a member of your organization and will be able to access your account with all of its building models.
---
KB-19