This article will show you how to rename a folder in your dashboard
You must be logged into your Archilogic account before you can rename a folder.
Once logged in to the Archilogic dashboard, you will see a list of current folders at the left side of the screen. To rename a folder, click the icon with three dots to the right of the folder name:
Two buttons will appear beneath the folder. Click the "Rename folder" button: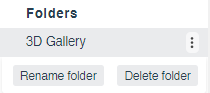 This will open a dialog box that allows you to change the name of the folder: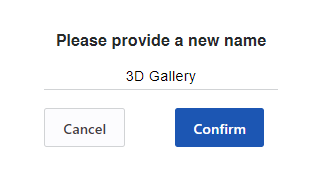 Give the folder a new name and click the blue "Confirm" button.
The folder will now appear with the new name on the left side of your dashboard. Note that renaming a folder does not influence the direct links to the building models within that folder.
---
KB-65