This article shows you how to set up a print layout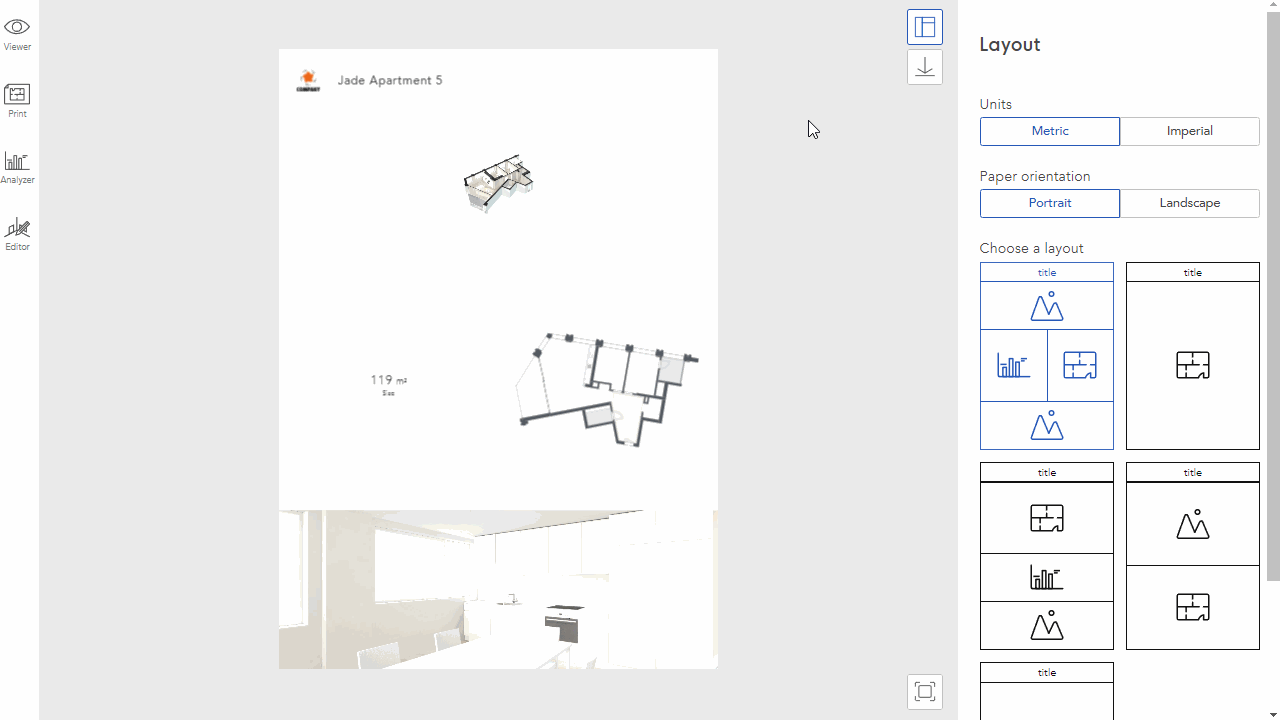 To set up a print layout for a building model, open the building model in your Archilogic dashboard. Once open, switch to the print app by clicking the print icon at the left side of the window:

If the layout menu is not already selected, click the layout button at the right side of the window to open it:
With the layout menu open, you can choose between "Portrait" and "Landscape" paper orientation modes:

Each paper orientation mode offers a standard set of layout choices. You can create a document that features a 2D floor plan, or one that combines the 2D floor plan with a 3D image and some additional information about the building model: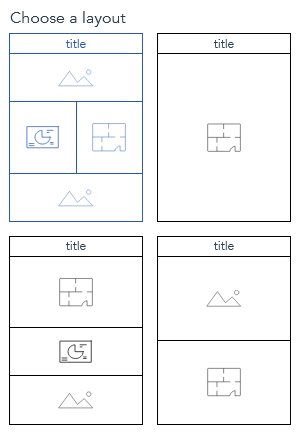 After you've selected a layout, you can manually adjust each tile by clicking on them. Here's an example of a custom configured document: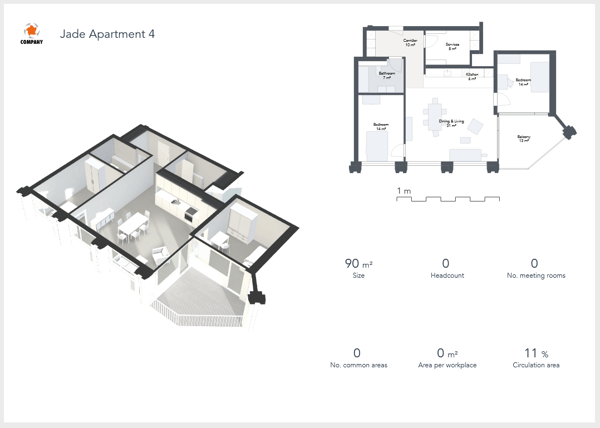 You can now print or download the document as a PDF.
---
KB-60