This article shows you how to unarchive one or more building models in your dashboard
Be advised that an active model will count towards your model quota.
To unarchive a building model first log into your Archilogic dashboard.

Then open the model Archive by left-clicking the Archive button on the left side of the window.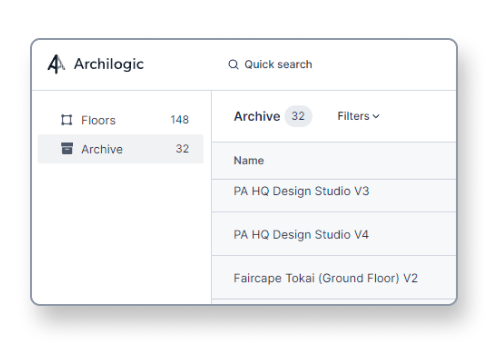 Unarchive a single building model
Find the model you wish to unarchive and select it by left-clicking it.
Now you have two options to unarchive the model.
You can click the button with the three vertical dots on the right side of the window in the inspector panel and then select Unarchive… from the drop-down menu to unarchive the model and reactivate it again.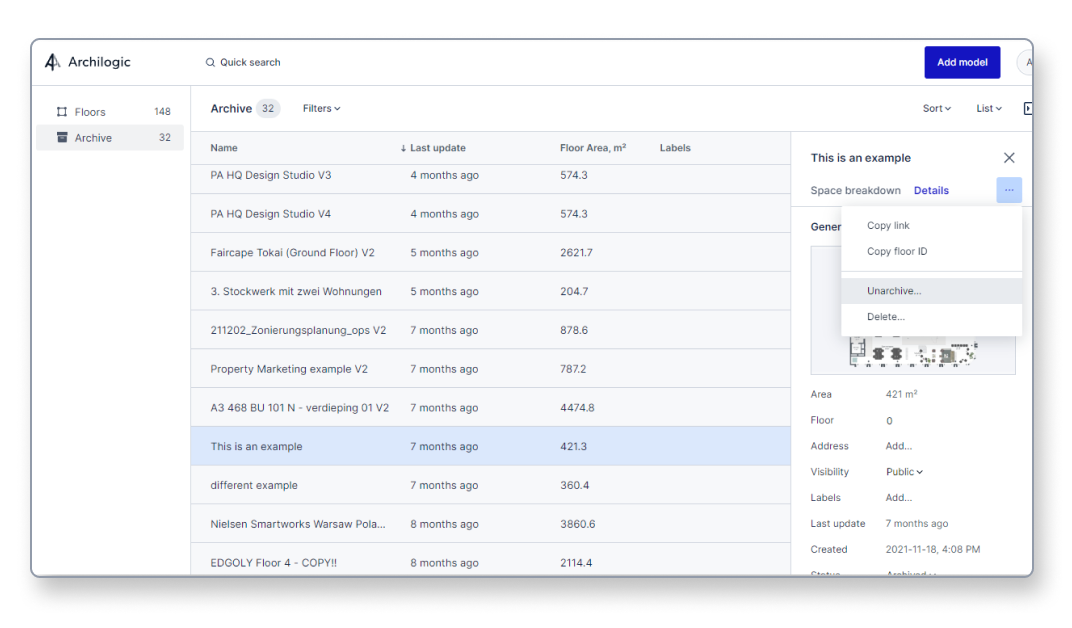 Or you can right-click the model you wish to unarchive and select Unarchive… from the context menu.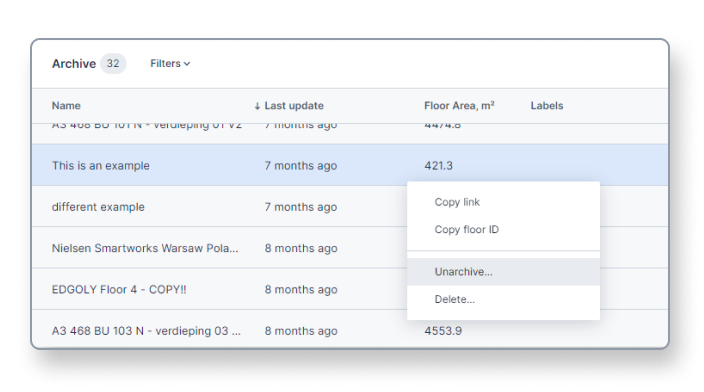 Regardless of which option you choose a pop-up will appear asking you to confirm your action.
Click the blue Unarchive button to reactivate the model or click the Cancel button to cancel your action.

Unarchive several building models
You can also bulk unarchive several models all at once by first selecting them with SHIFT + left-click or Ctrl/CMD + left-click and then right-clicking and selecting Unarchive floors… from the context menu.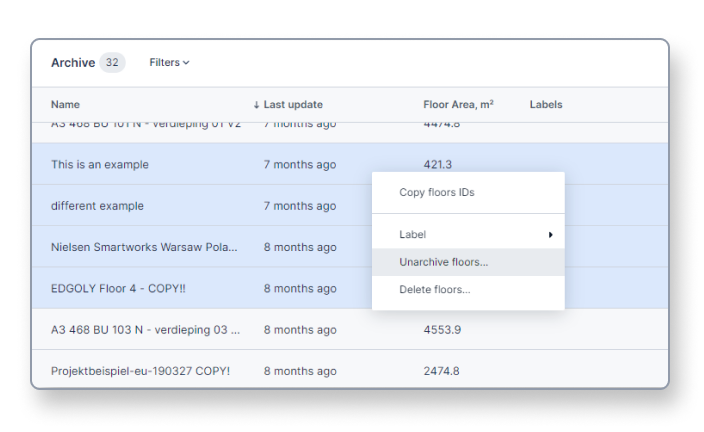 Once a model has been unarchived you can open, edit and share it again.