This article shows you how to order a building model from Archilogic
Before you can really make use of the many features that Archilogic provides, you first need to get your project into your Archilogic Dashboard. Follow these steps to digitize your floor plan and order a building model conversion.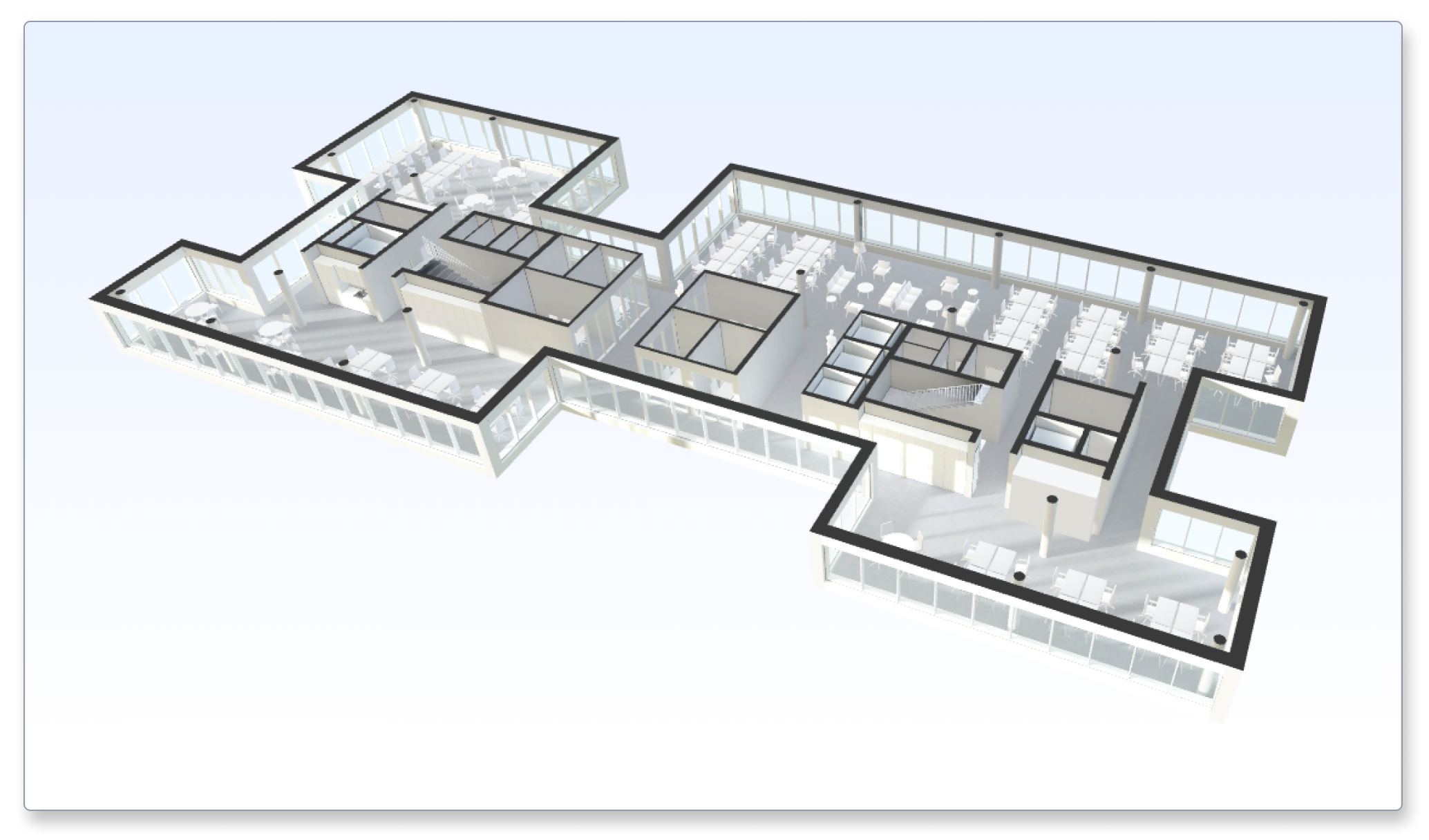 You can find examples of how the different styles look like below:
---
Create an order
In your Archilogic Dashboard, click the blue Add model button in the upper right corner of the page.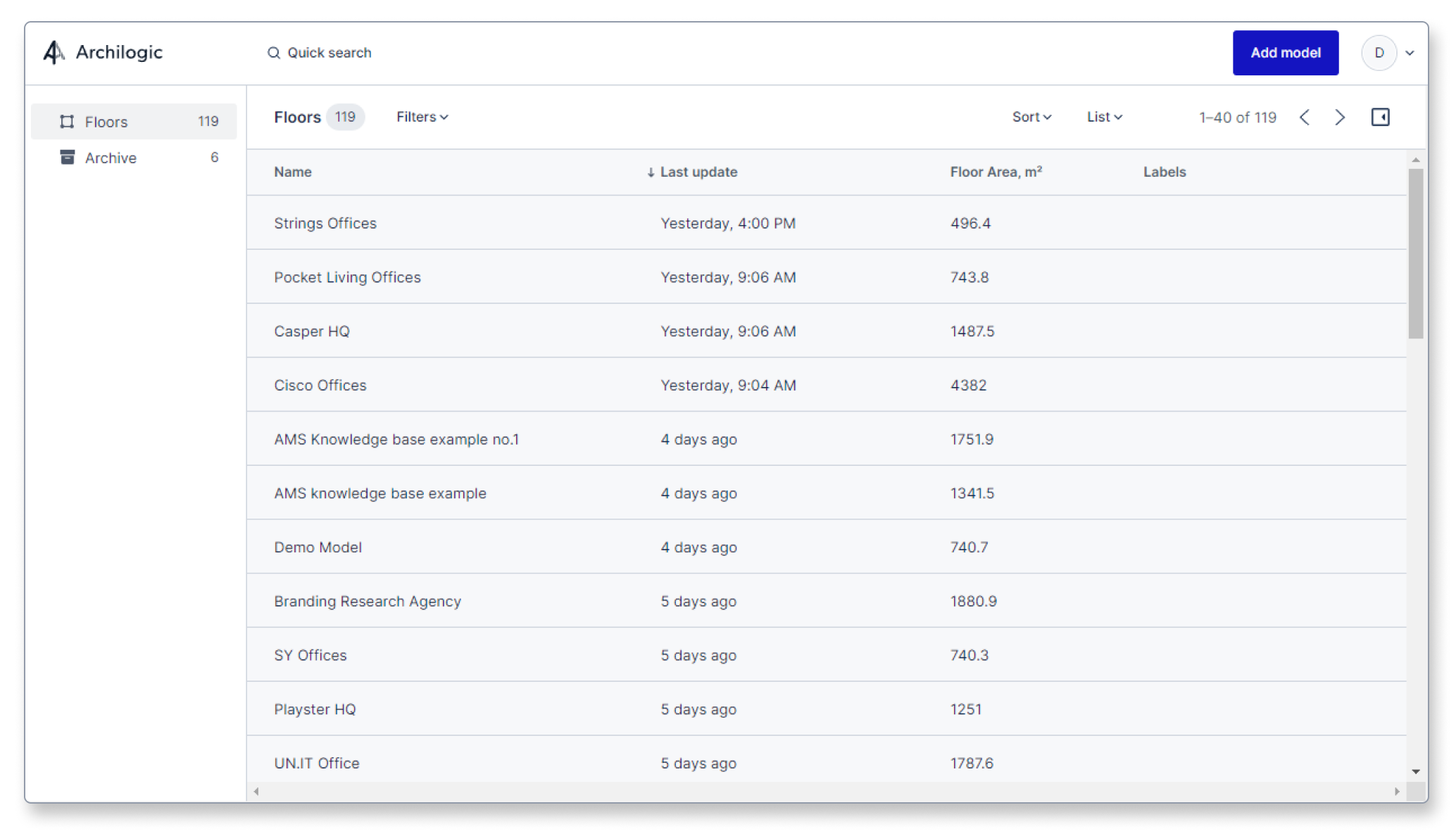 This will open the order form. The first step is to select your Style. Select Office or Residential and then select one of the available style options.
Click the blue Next button at the bottom of the page to proceed.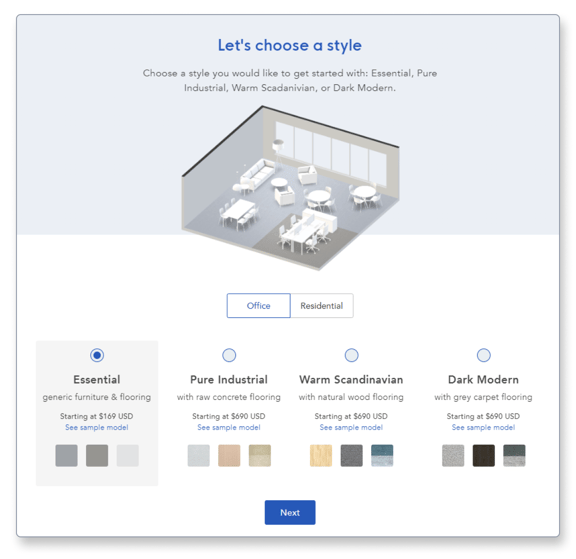 On the next page, enter location details if you want us to help you organize your portfolio. This step is optional. Click Next or Skip to proceed.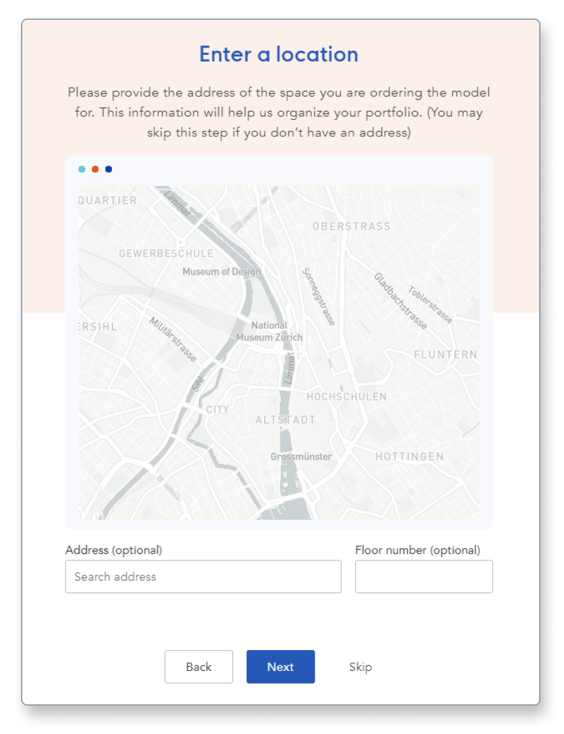 Next, easily upload a floor plan by clicking inside the "Upload floor plan" pane to open the file selection dialog box, or drag and drop your file into the upload pane. Once you've uploaded the floor plan give your floor plan a name. This is how your model will be called in the dashboard once it has been converted. Then click Next to advance to the Order Summary page.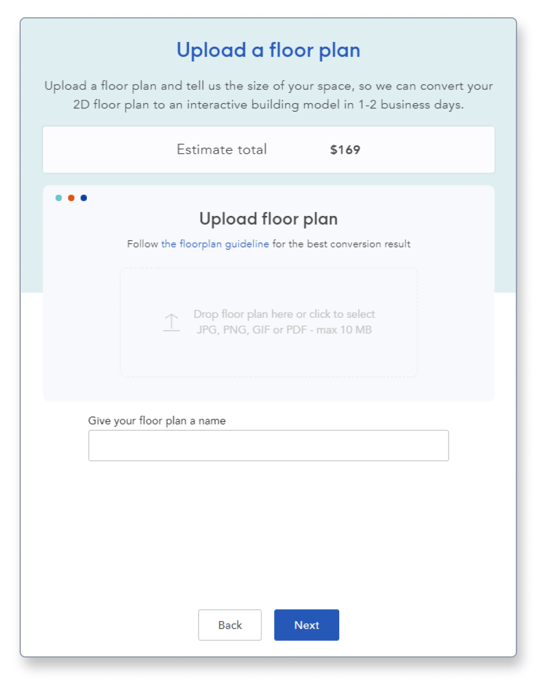 On the order summary page, you can check if everything is in order. Complete your order by confirming your selections. Click Done at the bottom of your order summary, and provide your billing information if required.
After you click the blue Process and complete order button, we will immediately begin processing your floor plan and developing a building model. You will be notified via email once your model is ready (usually the next business day, but often sooner).