An overview of the Archilogic platform
Archilogic is the web's best interior space platform. We turn floor plans into building models so you can integrate them anywhere you need.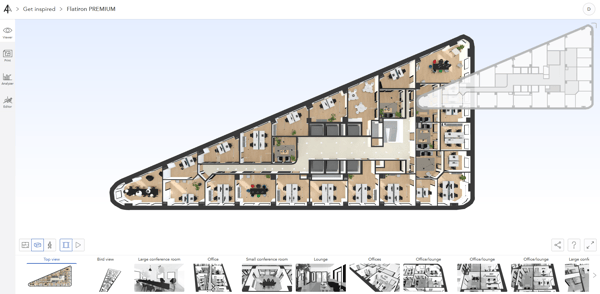 Floor Plan Digitization
Submit floor plans in image or PDF formats and receive a 3D model of your space—usually in less than 24 hours. These models are made available in your Archilogic Dashboard where they can be viewed, edited, analyzed, managed, and integrated into custom applications.
Functionality
Viewer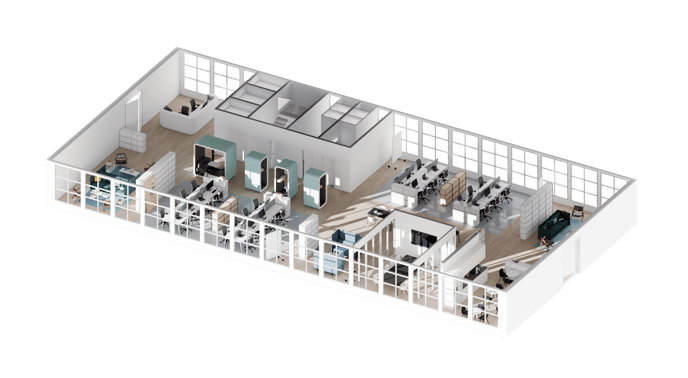 Once a floor plan has been digitized, your model can be viewed as a floor plan in 2D or as an interactive 3D model. In 3D, you can navigate the model on your own, fly through the space on a predetermined path, walk through the space from a first-person perspective, and jump to specific locations using space Bookmarks.
Editor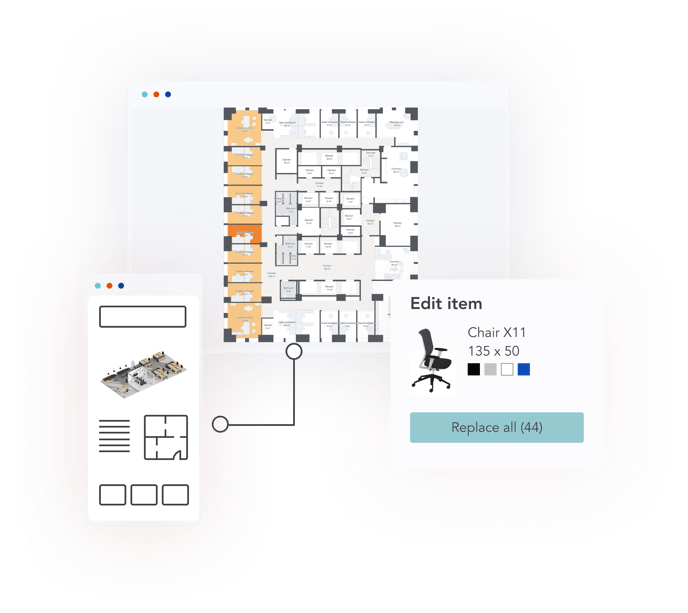 With Archilogic's Editor, you can edit room function and furniture options in just a few clicks. Your changes are immediately available in 2D, 3D, and through our API and SDK. Whether you're a design team collaborating on layouts or a real estate professional presenting space options to a potential commercial office tenant, our Editor drastically reduces the time and energy necessary to solve meaningful problems and deliver powerful experiences.
Analyzer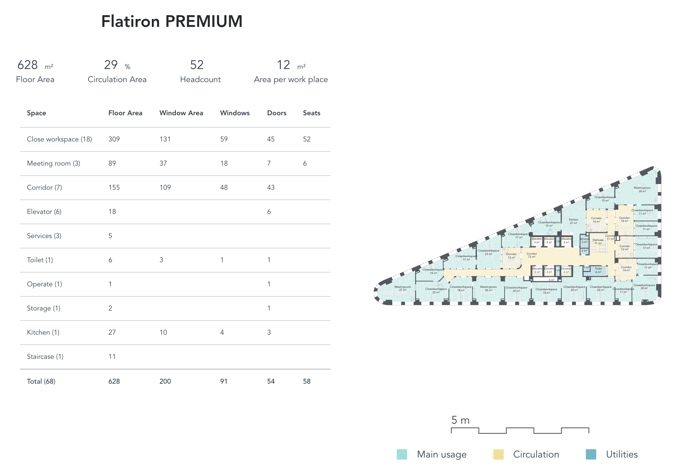 Use Archilogic's Analyzer to review the layout and inventory of your space. Our Analyzer provides a summary of room types and areas (in square meters and square feet), as well as components like windows, doors, and seats. Export your summary as a CSV or Excel file.
Print App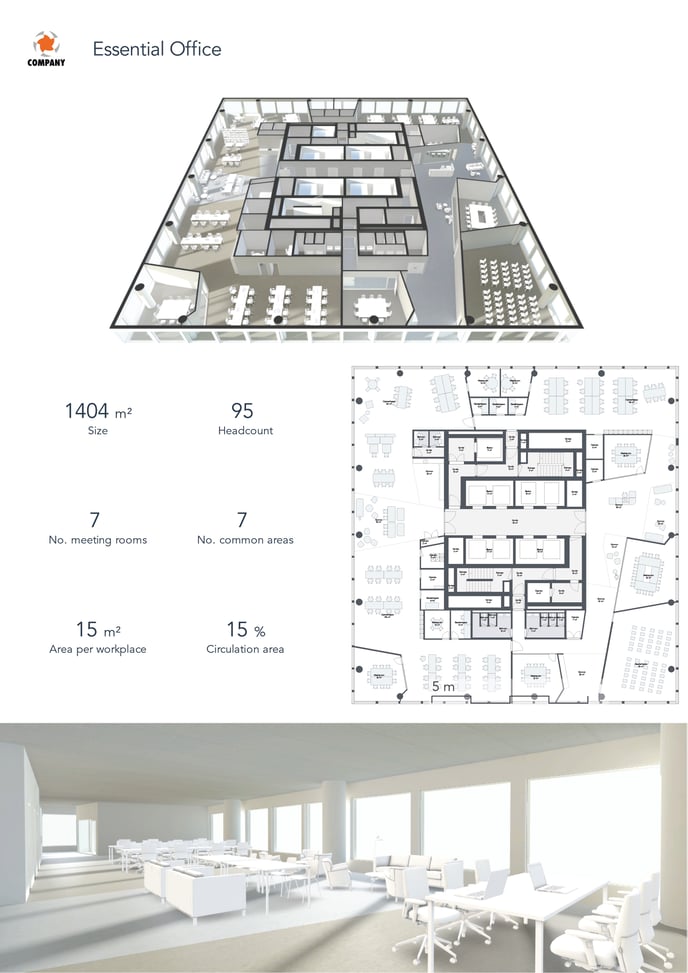 Sharing useful information about your physical space shouldn't require an architecture firm. Use configurable templates to create meaningful print assets of your space by combining floor plans, space usage summaries, and 3D views. Generate assets in the PDF format, and make them your own by adding your company logo.
SDK/API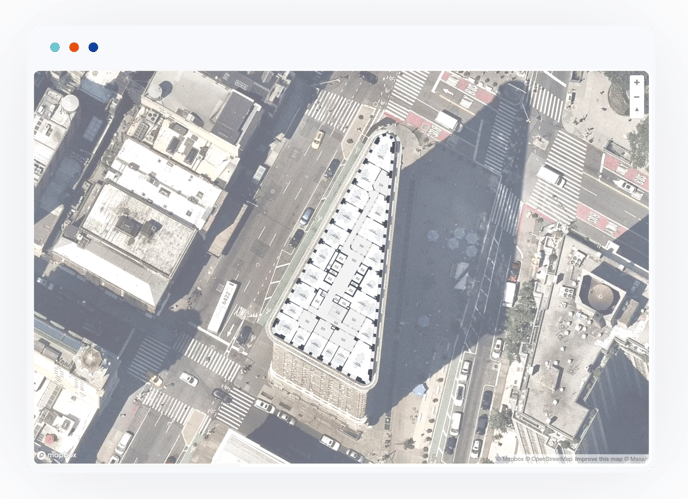 Our industry-leading space visualization technology is powered by well-structured data that can be accessed using our API and SDK. This means you can integrate your spatial information directly with other services and applications, overlay your floor plans in mapping environments like Mapbox and Google Maps, embed interactive floor plans on websites and in apps, and much more.
Pricing
The free version of Archilogic gives you a set of sample models with full access to all of the features we offer. When you're ready to submit your own floor plans, choose from one of our three plans:
Starter
The Starter subscription is aimed at businesses who want full functionality without any ongoing commitments.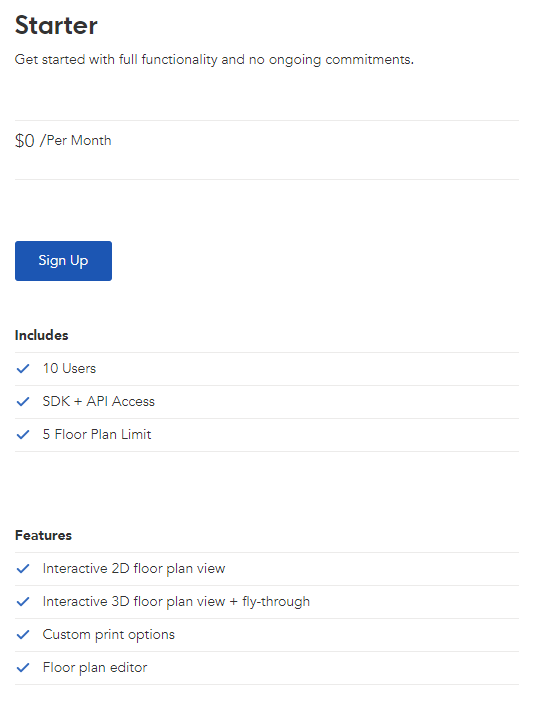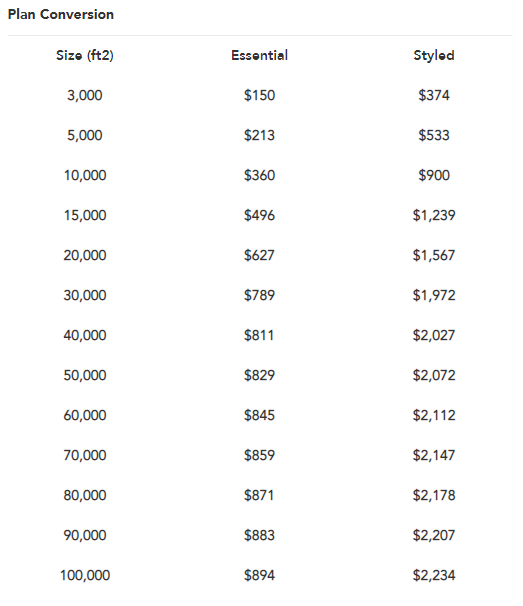 Custom Packages
For businesses with specific needs and large portfolios of spaces. We can handle very large volumes of plans and would love to accommodate your entire portfolio.
Please get in contact with someone from our solutions team to learn more.
Get to Work With Archilogic
Already a user?
See what's possible by checking out our sample models and our working prototypes developed using our API and SDK.
Want to be a user?
Check out our pricing plans, speak with a sales representative, or sign up now.
Want to learn more?
Read more about every aspect of Archilogic in our help center and check out our blog.
---
KB-5