This article shows you how to split a wall with the editor
This article is intended for users enrolled in our beta program. If you are interested in joining, please get in touch with our solutions team.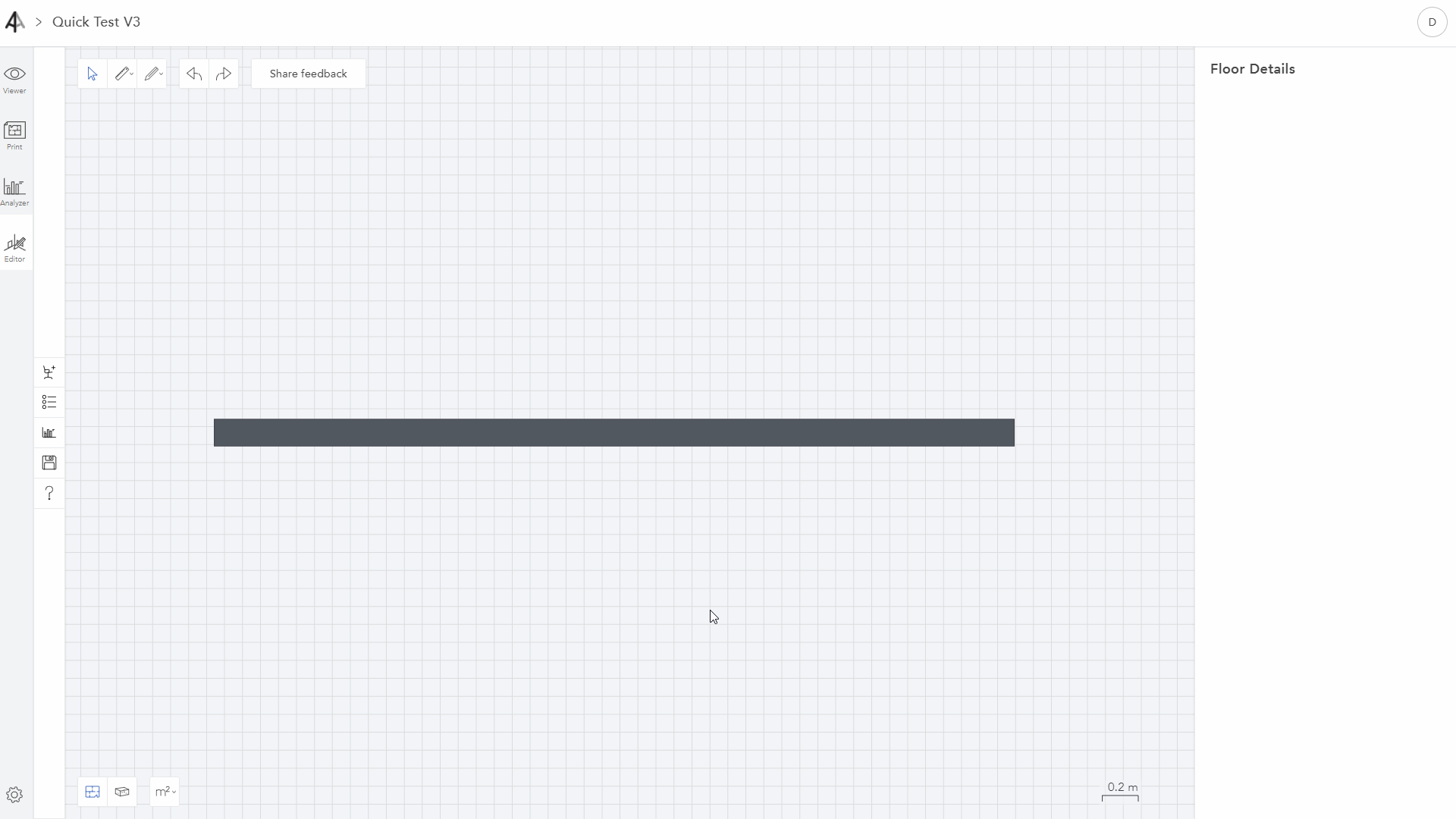 There may be situations where you realize that the wall that you just drew is part of 2 different rooms. While this in itself is not a problem it poses an issue if you want to assign a different material to the wall in one room, but not in the other one.
To achieve this you can split existing walls into two separate walls.
You need to unlock structural editing first before you're able to select and split a wall.
Once structural editing has been unlocked you simply have to select the wall that you want to split by left-clicking it.
With the wall selected right-click into the editor window to open the context menu and select Split wall.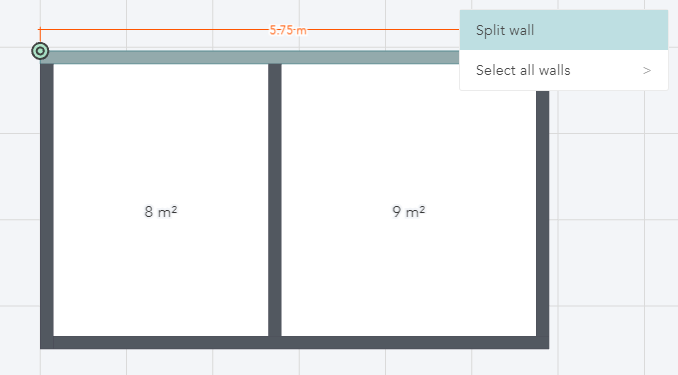 Alternatively, you can also click the hamburger menu on the top right side of the window to select the Split wall tool.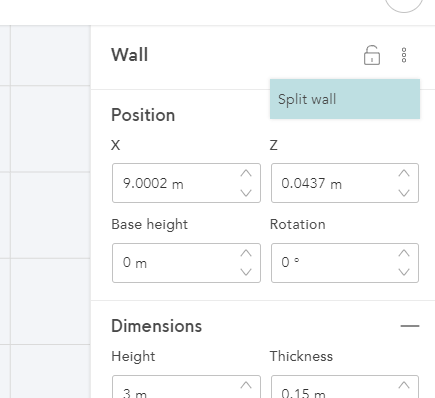 With the split wall tool active move your mouse cursor back to the selected wall and left-click it at the position where you want to split the wall.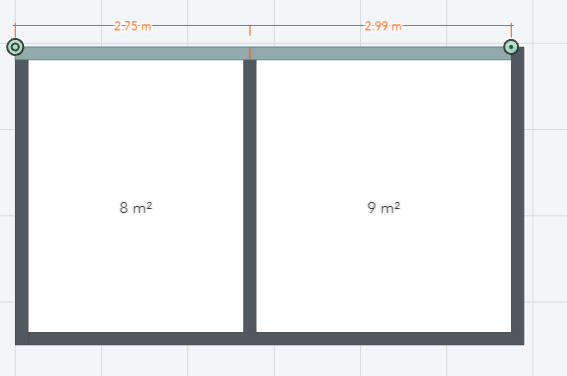 You will end up with two separate wall objects that you can customize separately from each other.