This article shows you how to add furniture to your building model in the Editor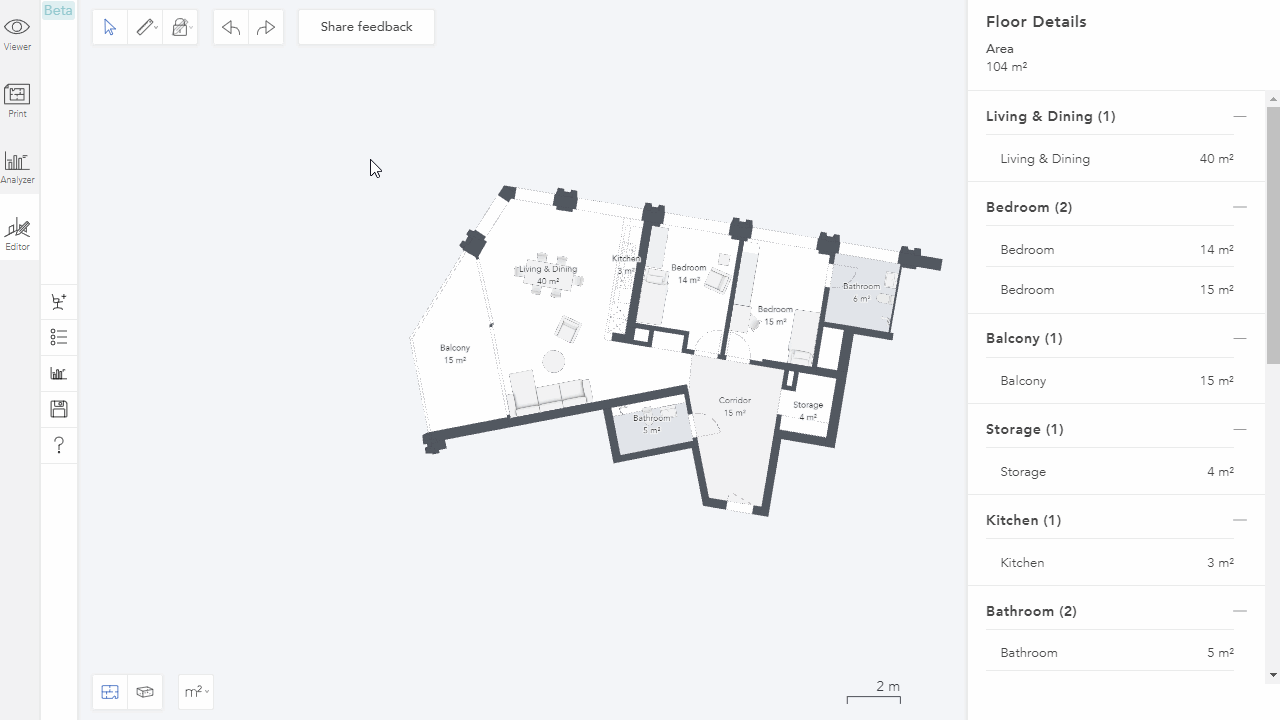 Open the building model to which you wish to add furniture assets in your dashboard and switch to the editor mode by clicking the editor button on the left-hand side of the window.

In the editor, open the Assets menu by clicking the button with the chair icon on the left side of the page:
In the Assets menu, use the search bar to find the furniture object you'd like to add. For example, typing "sofa" will generate a list of sofa furniture objects that can be selected:
You can also use the "Category" drop-down menu to find specific objects within various categories, and apply Filters such as color or dimensional ranges.
Scroll down in the Assets menu until you find the right object.
Once you've found a furniture object you want to add to your model, drag and drop the object thumbnail icon from the menu onto your 2D floor plan on the right. The furniture object is now in your building model and you can move it around.
You can also use our AI-powered Auto layout feature to furnish a room automatically.
Your changes will be saved automatically. However, to share them with someone else you have to publish your model first.
---
KB-13