This article shows you how to edit information related to your building model
To change the name or address of your building model, you must first log into the Archilogic dashboard. Once logged in, click the small settings icon (three dots) beneath the thumbnail of the building model you'd like to edit.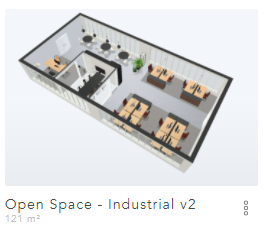 A drop-down menu will appear with the options to:
Change the settings of the plan. Select this option if you want to change the name or the address of the model.
Archive the plan. This option lets you remove the plan from active use without deleting it from your account. You can restore an archived plan again if you have a new use for it.
Delete the plan. With the last option, you can delete a plan permanently from your Archilogic account.
When selecting Change settings the following menu will appear.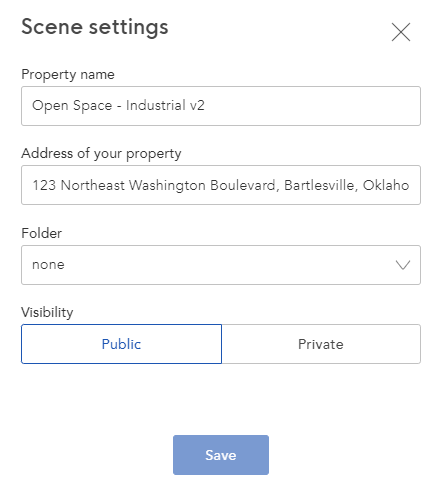 The menu allows you to change or update the following values:
Property name - the name of the building model that appears when viewing, sharing, and embedding.
Address of your property - the building address of the model.
Folder - the subfolder that houses the model within the account. Models will remain in the top-level folder in the dashboard unless a folder is specified. Read here for more information on moving. You can move your model into a subfolder by clicking the folder drop-down menu and selecting an existing folder

.

Visibility - whether or not your building model is publicly visible. When visibility is set to "public", you can share the link to the building model and visitors will be able to access and view it without having an Archilogic account. When set to "private", only the owner will be able to access and view the building model.
Don't forget to click the Save button once you're done with your changes to confirm the updates.
---
KB-24